TRINIDAD WOLF Fake Dummy Camera With  LED light Outdoor Indoor Waterproof Security CCTV Surveillance Camera 
if you want add more stickers for your camera you can click here for buying.
NOTE:THIS IS NOT A REAL VIDEO CAMERA
Product use and Function
It can be very effective to install one or several simulation monitors in shopping malls, hotels, car parks, offices, warehouses, markets,​ park venues, residential areas, or some conspicuous location deter and scare off the thief or criminals,  Make them dare not to near.
Cooperate with the monitor of the real use, effective and can greatly reduce the cost of security!
How to use
Install 2*AA batteries, the monitor will been flashing, good quality batteries can be maintained for about 3 months.
Feature
100% new high quality
For indoor or outdoor use
Prevent theft, robbery and sabotage from your home or business premises
Wall mounts and fixtures
Easy to install, no wiring required
The flashing LED and realistic wiring make it look like a real security camera
A high degree of professional imitation makes it easy to confuse with a real camera
 
Package Included:  
1 * Dummy Camera (without battery)
1 * bracket
1 * warning stickers
Some screws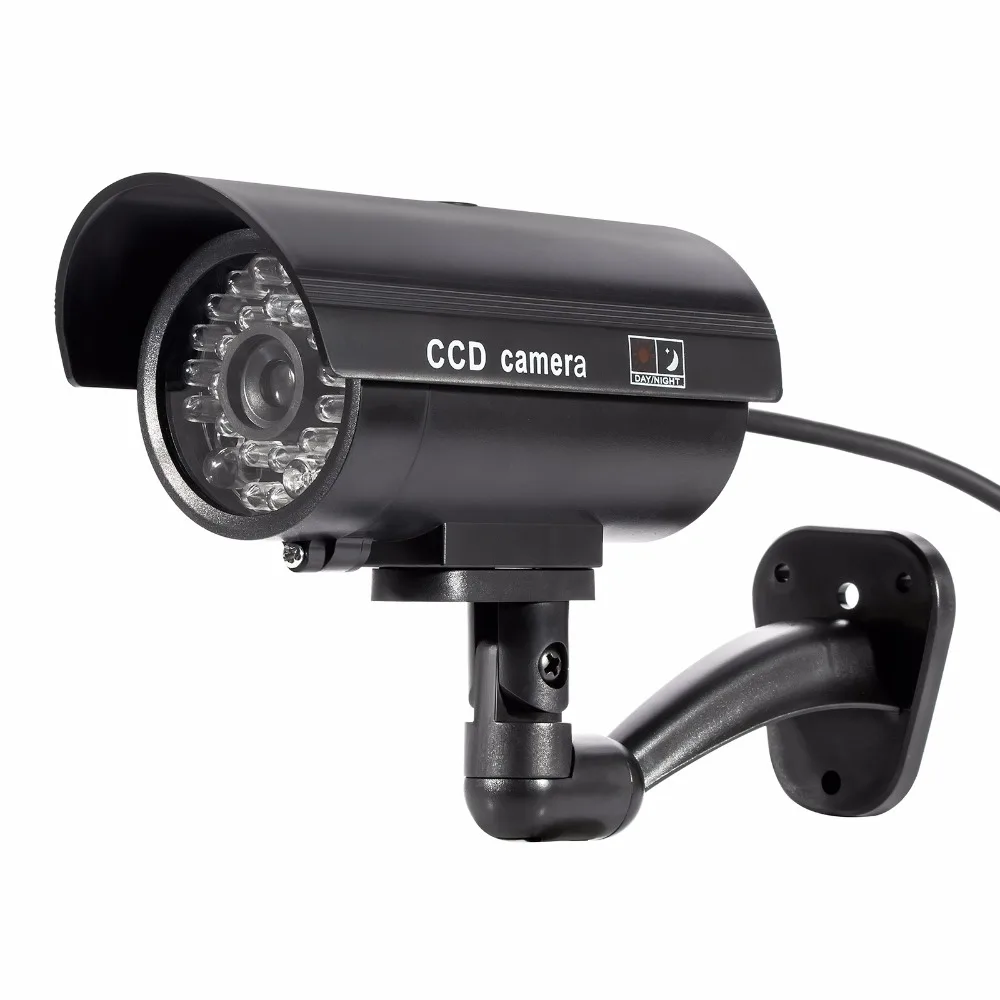 Installation image display:
Specification
Material: ABS
Colour: Black
Camera size: 130 * 66 * 65mm (L * W * H)
Stent height: 100mm
Stand base: 50 * 58mm
Bracket arm movement: fully adjustable (0-90 tilt down, 0-360 L / R rotation)
Camera activation: continuous
On / Off mode: Remove / install the battery
Power supply: 2 AA batteries (not included)
Battery life: 3-5 months
New arrival: